Bleu D'Auvergne (~1.3kg) (Cow) - Fromi
Real weight could be changed approx. 100g-500g, and the prices will be charged according to the real weight.
Price per KG : 1,120,000vnd/KG
Fromi has acquired an international reputation as a leading provider of cheese specialities.

Bleu d'Auvergne is a blue vein cheese produced in Auvergne, a region of mountains built on volcanic soil, marked seasons and lush pastures. Its smoothness and softness give the cheese a unique character that improves, like fine wine, depending on temperature and how the cheese is aged.

Bleu d'Auvergne is produced in Auvergne, using age-old savoir-faire that has been passed down from one generation to the next for over 150 years. Distinct and balanced, we love Bleu d'Auvergne for its fragrance and its wild mushroom, cream and woodland flavours.
You might also like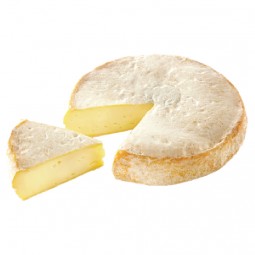 Customers who bought this product also bought: